On 28 and 29 July, the Programme Reform of TVET in (GIZ) organised a training course on building capacity in managing and organising teaching and learning activities on digital environment of LMS using Moodle. 48 core teachers from 11 partner colleges joined the training course to acquire knowledge and to re-train the teaching staff of their school.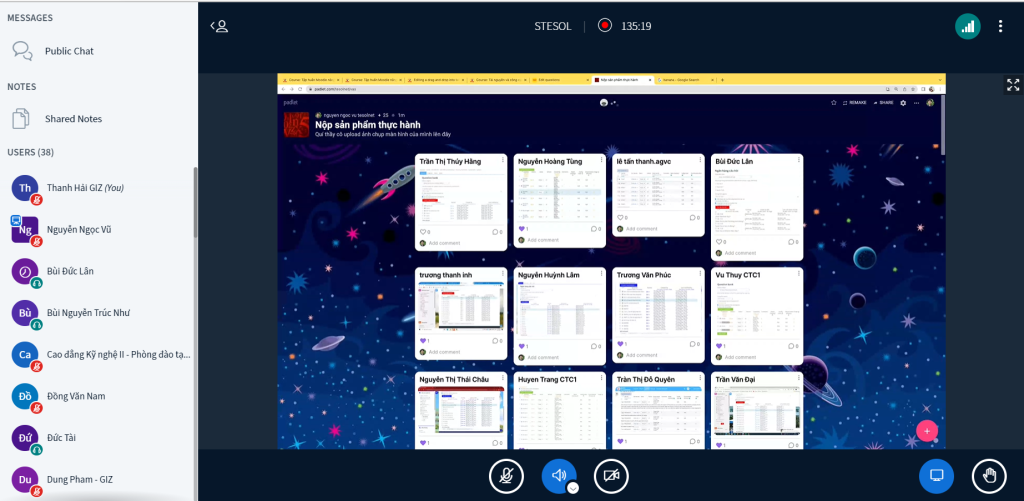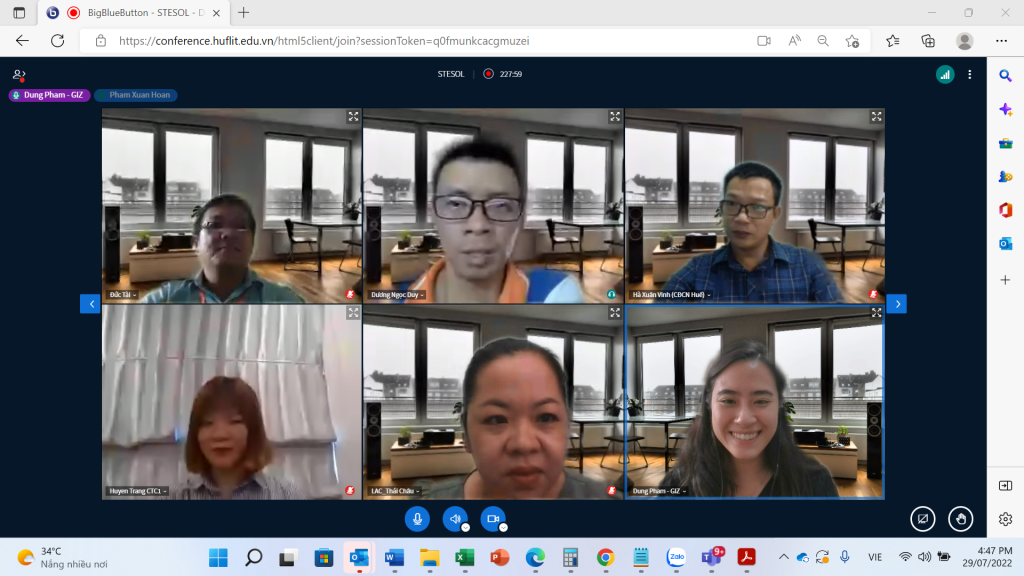 Since 2020, most of Partner TVET Colleges have developed and used LMSs using Moodle to enhance online training activities. However, the capacity to exploit the LMS platform at college is very different. The training course helps teachers in-depth exploitation of the tools as well as the management of the LMS Moodle platform effectively and relevantly to the needs of each College.
In addition to other digital transformation activities, the TVET Program aims to step by step build a community of capable and passionate core teachers who play a pioneering role in creating changes and sharing experiences, with the aim to replicate training in the future.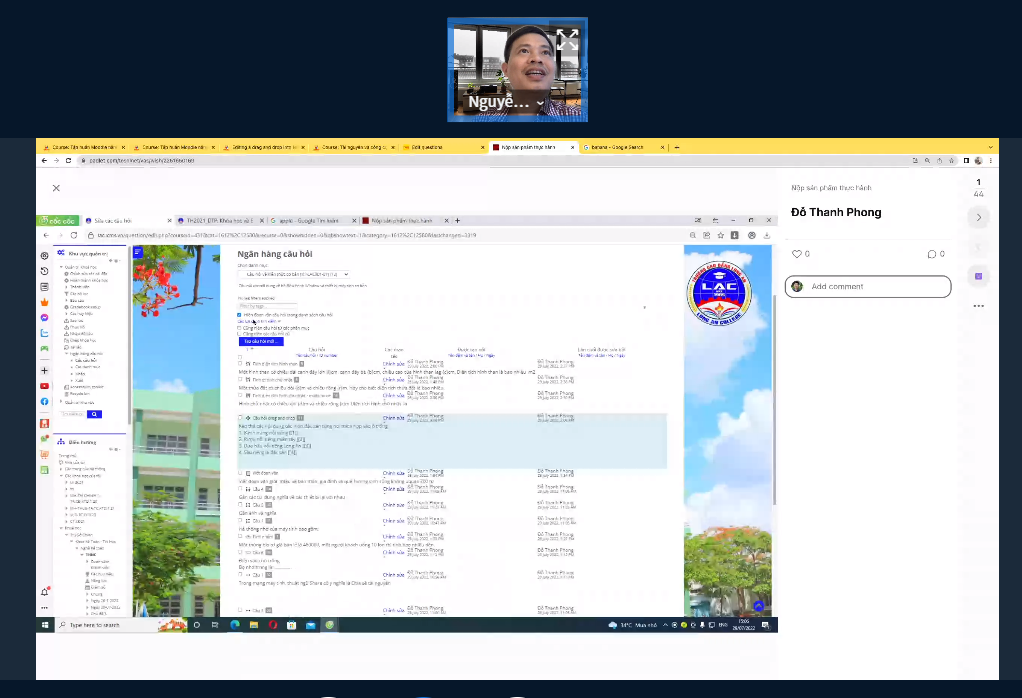 During the two-day-training, Assoc. Prof. Nguyen Ngoc Vu focused on the topics that meet the actual needs of the teachers, including: Advanced settings of a Moodle course, Creating automatic attendance, Building and managing a question bank, Using databases to collect feedback and data from learners, Assessing learners based on online learning portfolios, Add competencies to learning activities and submit the final project.
As this is a highly practical training programme, both the trainer and training participants needed to make efforts to listen to lectures and practice at the same time, to overcome the limitations of online training compared to face-to-face training. Despite the challenges, the post-training survey showed that more than 90% of attendees were satisfied with the course content and quality at a level of complete satisfaction and satisfaction. The most common recommendations after the course are to have additional LMS training courses, more time to practice, as well as suggestions for learning other specific features of the LMS. This has demonstrated the great demand for LMS by teachers at Colleges as well as the benefits that LMS brings to improve the effectiveness of teaching and learning management.
Partner TVET Colleges of GIZ have been supported with information technology infrastructure, cloud system which are required for the online learning and teaching activities. In addition, Colleges were also supported with setting up e-learning studios and building learning materials. These facilities help to improve the production of learning materials, record videos to conduct teaching sessions, build learning resources for LMS, etc. These are immediate and timely support that addressed current challenges so colleges can keep up with the requirements of digital transformation in education.