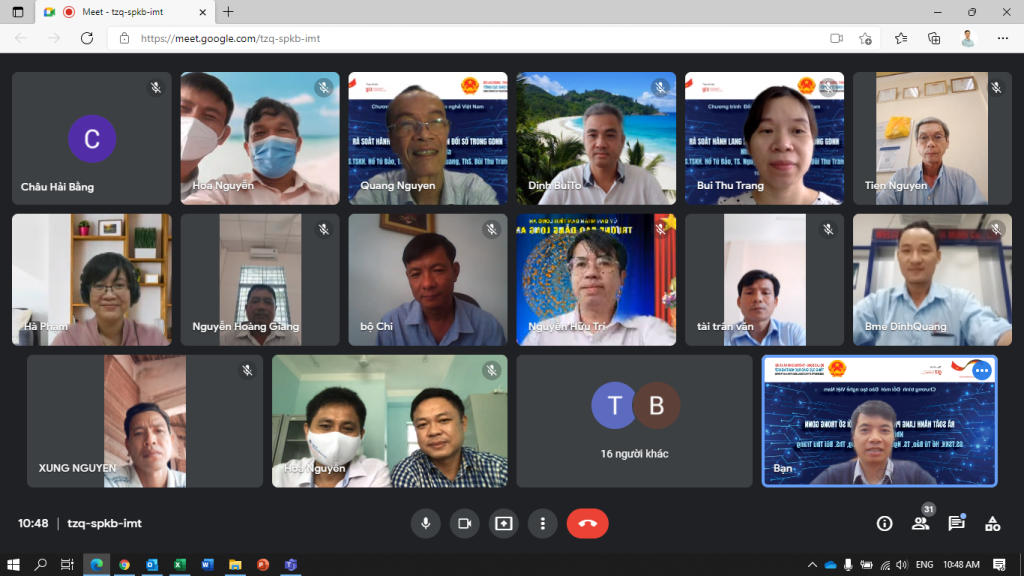 In 2021, the TVET Programme has collaborated with DVET and 11 partner TVET colleges to conduct research on the status of digital transformation (DX) in the TVET sector of Viet Nam. The research findings have revealed shortcomings and gaps relating to the regulatory framework that hinder the promotion of DX in the TVET sector.
Further, the COVID-19 pandemic has put a pressure on the TVET sector to transform their management, administration, teaching and learning to the digital environment. However, TVET colleges struggle with the DX regulatory framework, which is inadequate, or not detailed enough. Therefore, there is an urgent need to conduct the Policy review on DX of the TVET sector in Viet Nam.
The overall objective of this activity is to provide DVET, GIZ, TVET institutions, and other relevant stakeholders with a systematic analysis of the regulatory framework related to the six components of the DX Ecosystem in TVET. Another purpose is to point out policy gaps and constraints associated with the formulation and reinforcement of the DX regulatory framework.
The activity adopts various research methods such as desk review, group discussion, consultation meeting, in-depth interview, and online survey questionnaire to collect quantitative and qualitative data. The consultant team conducts intensive studies of the existing regulatory framework documents, including TVET regulations, laws, and policies related to the six components of the DX ecosystem in TVET. The international context is also taken into consideration aiming at providing a broader overview of the DX regulatory framework in developed world.
Apart from the consultation meeting with senior leaders from DVET, the consultant team and GIZ officers organize 10 intensive group discussions with targeted participants who are leaders and managers from DVET, MoLISA, TVET institutions, enterprises, and industry associations in 10 provinces/cities across Viet Nam. In addition, approximately 1200 survey results have been collected through online questionnaire spreading to the whole TVET system.