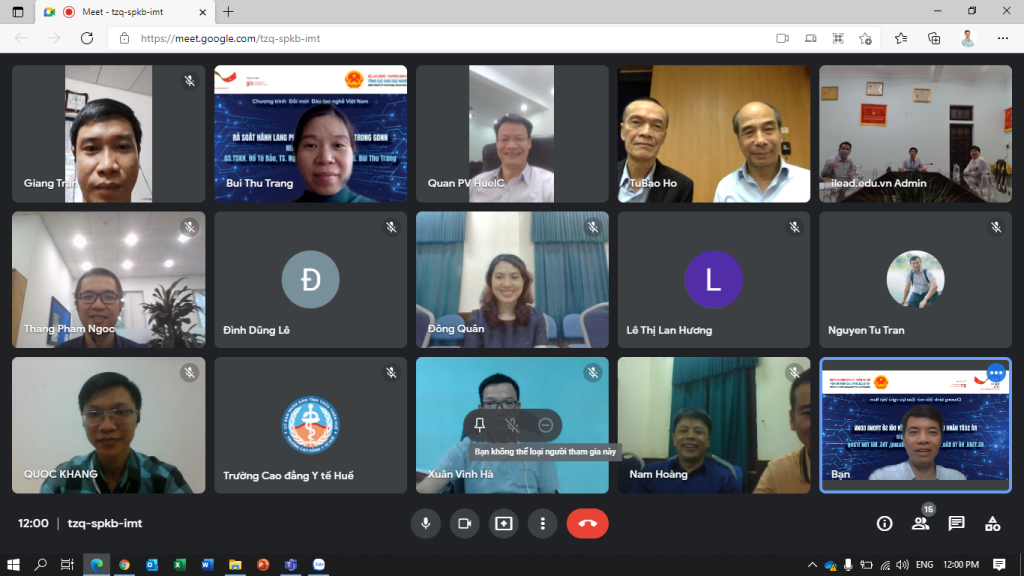 On 26 December 2018, the Ministry of Labour, Invalids and Social Affairs (MoLISA) issued the Circular No. 33/2018/TT-BLĐTBXH on regulating distance and guided training for TVET at college, intermediate and elementary levels.
The Circular provides guidance on 1) training programmes and curriculum; 2) training materials; 3) training management system; 4) training enrollment; 5) course and teaching duration; 6) training organization; 7) testing and assessment, graduation assessment; 8) certificates and degrees, accreditation of training subjects, training module, and credits. The Circular defines the responsibilities of the Directorate for Vocational Education and Training (DVET), the Department of Labour, Invalids and Social Affairs (DoLISA), TVET institutions at all levels, and other stakeholders in the TVET sector.
After three years of implementing the Circular No. 33/2018/TT-BLĐTBXH, DVET seek support from GIZ to conduct this survey to evaluate the effectiveness of Describe the purpose of the image(opens in a new tab)distance and guided training practice. The key objective is to identify results, effectiveness, advantages, and disadvantages of distance and guided training in the TVET sector. In addition, the survey focuses on investigating outstanding issues and associated reasons, then draws on lessons learned and policy advice to help state organizations and TVET institutions to adjust and issue relevant guidelines. This survey also aims to uncover successful stories/best practices of distance and guided training to give recommendations or explore the possibility of developing a sandbox model to be replicated for other TVET organizations in the future.
The consultant team conducted an online survey with TVET institutions and enterprises from 22 October to 05 November 2021. 14 group discussions are being implemented with DVET, 4 TVET partner colleges of GIZ (Ninh Thuan Vocational College, Vocational College of Machinery and Irrigation, LILAMA2 International College of Technology, and College of Technology II), and 9 DoLISAs from specific provinces/cities (Hanoi, Lang Son, Thanh Hoa, Lam Dong, Vung Tau, Ninh Thuan, Dong Nai, Ho Chi Minh, Can Tho). Moreover, there are 36 in-depth interviews with staff, teachers, and in-company trainers responsible for distance training. With the support from the TVET Programme, an online semi-structured questionnaire is sent to 7 other partner TVET colleges of GIZ to gather more in-depth qualitative data of distance and guided training.